It's not often that a videophone comes along, let alone one with a huge, Android-driven display, but Poptel just introduced the intriguing V9 to cover that homey dream. Equipped with a SIM card slot, the Poptel V9 nevertheless lets you take calls the old-fashioned way, like on home phones of yesteryear by simply picking up the receiver. Needless to say, it is rechargeable, so you can roam with it freely around the house and even outside in the yard or down the street.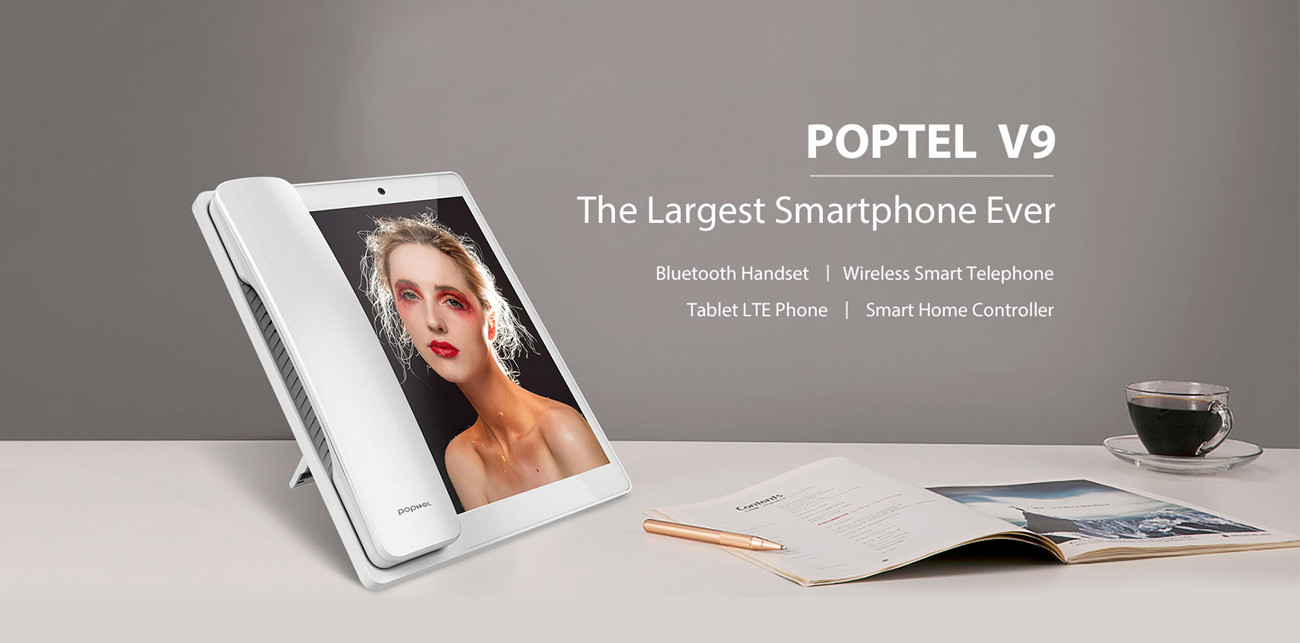 The biggest asset of the Poptel V9, however, is its screen - literally. Equipped with a tablet-sized display, it is the biggest among all videophones with Android and allows you to gobble media content, glean caller info, use it as a digital clock and picture frame, or control your smart home appliances from the touchscreen.
That last feature is an extra added value when it comes to the eventual home security cameras you outfitted your house with, as it can display what they are showing at any given time. Is dinner ready, where exactly did the FedEx guy leave your package on the porch, and why is the neighbor's dog pissing on the lawn again are all pressing questions one can answer with the Poptel V9 videophone and a streaming camera.
The SIM slot is neighboring a microSD card on for storage expansion should you need the V9 to cycle more photos than the ones you uploaded for picture-framing duties. Poptel puts an extraordinary focus on the smart home supervisory abilities of its new videophone, and with a good reason. You can prop the V9 on the kitchen table, discuss that YouTube recipe video that worked so well for the neighbor the other night, and at the same time run the robotic vacuum cleaner upstairs, check out who's ringing at the video doorbell, turn on the floodlight outside to see them clear, and if it's the neighbor, command the app-controlled coffee maker to start pouring a brew.
In addition, you can control the lighting, thermostat, AC unit, smart locks, or any other home automation gizmo you have equipped your house with from the comfort of your own videophone. It's the 90s family soap opera dream come true in a quirky, refreshingly old-fashioned looks with a modern twist.